Speeches, Talks, Lectures, and Workshops
Dr. Paul B. Sturtevant is an accomplished public speaker. He has given over forty keynote speeches, history lectures and workshops at universities, museums, galleries, and conferences across five countries. He is available to customize a talk, keynote speech, or workshop for your university or organization. If you are looking for a speaker who can really engage an audience, get them to think, get them to laugh, and blow their minds a little, get in touch.
History Talks for the Public
Paul regularly delivers talks on the most exciting new research in medieval history, tailor-made for a broad public audience. For example, he has recently been selected to be a regular after-hours speaker at the Smithsonian Institution. His first talk there was a sold-out program titled "Medieval History: Fact vs. Fiction", which debunked many of the persistent myths about the Middle Ages that are present in our culture. His next talk (delivered online due to COVID-19) will be exploring how medieval history is (mis)represented in popular culture like Game of Thrones.
Dr. Sturtevant has also done other lectures on:
What history means to us
King Arthur and Robin Hood in the modern mind
What "chivalry" actually means (and what it doesn't)
Medieval Times restaurants are way more historically accurate than you think
How we all are more "medieval" than we think
If you're interested in a talk on a topic like this, reach out: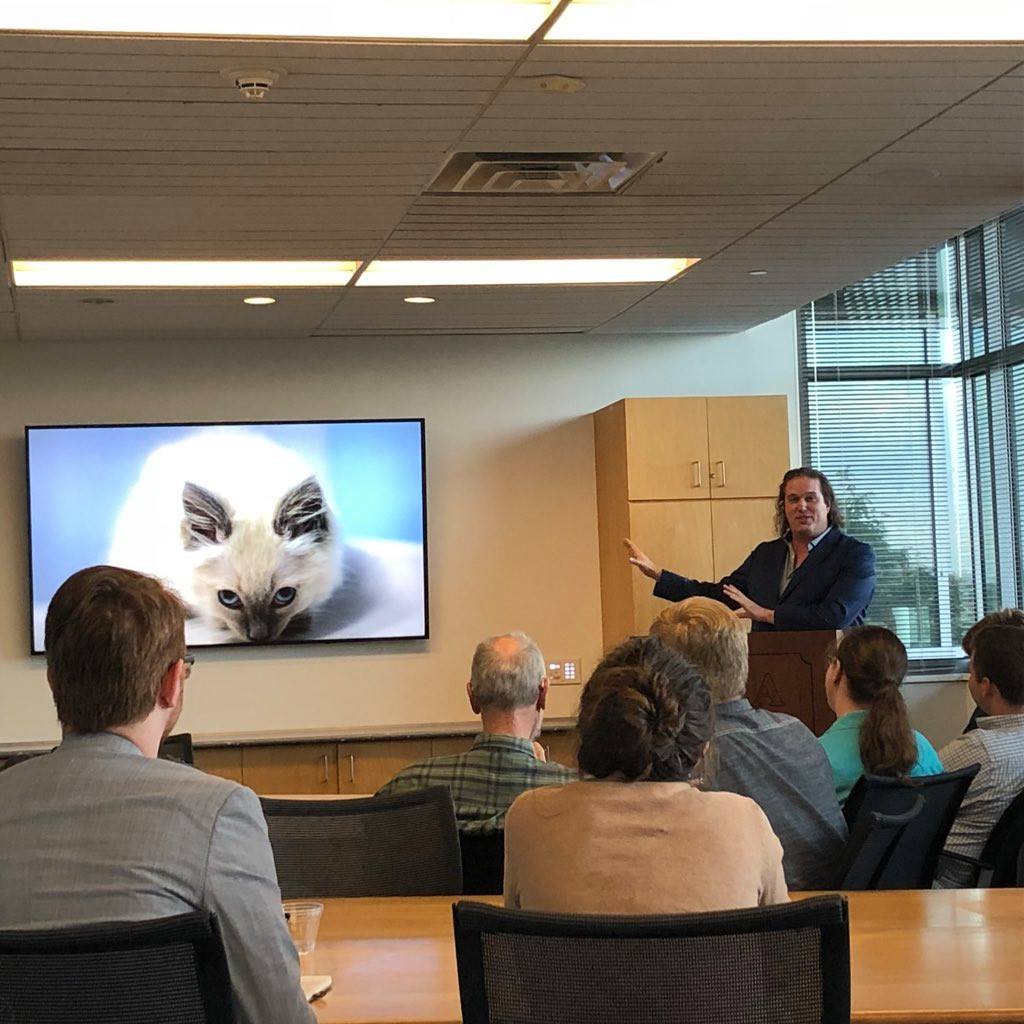 History and Social Justice Lectures
Sometimes you need a photo of a cat.
This photo was taken at the halfway point of a talk at a University about the horrific ways that US gun culture consumes and replicates medieval imagery steeped in white supremacy. It was dark. It was heavy stuff. Hence, cat break.
Paul has given several talks at universities and other organizations interested in social justice. These talks are meant to help individuals invested in creating a more just world better understand some of the "whys" behind the "whats" they are struggling against. He has spoken about the medieval symbols used by terrorists,  and the ways that white nationalists, Christian supremacists, misogynists and anti-LGBTQ+ bigots use the Middle Ages to promote hate. And maybe more importantly, he is passionate about working with organizations who are doing the work to dismantle hate. If you're in one of those orgs, get in touch:
Paul B. Sturtevant has also  given eight keynote speeches at conferences and other gatherings on a wide range of topics.
The most important part of a good keynote speech is that it have something for everyone– that it gives everyone in the audience something to discuss over coffee. It should be impeccably researched, of course, but bold and provocative. It should dive into the details, but connect those details with bigger ideas with wider applicability.
That is how Dr. Sturtevant approaches a keynote speech. If you're looking for a keynote speaker, reach out and we can discuss your needs.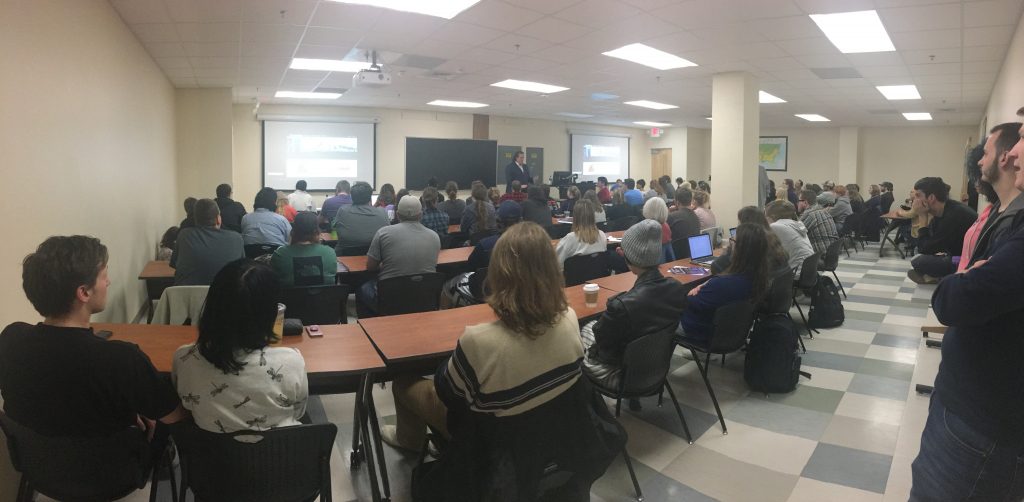 Writing for the public is hard. Many academics might not realize it, but translating research– in terms of scope, focus, tone, language, and more– so that it is accessible, meaningful, and exciting for the public is no simple matter! As such, Dr. Sturtevant has developed workshops aimed at students and academics that help them translate their research when writing for and speaking to public audiences. He has delivered these at conferences and at universities in both the US and the UK, and would love to tailor one for your organization.